Little Dragons Cafe is one of those games that reads like it's fallen out of a wonderful Japanese random game name generator. First to tip out of the ideas box this time were seemingly dragons, and the next logical option, cafes - because, you know, that whole connection. And while we can see how having a portable flamethrower wandering around the place would certainly come in handy for caramelising your crème brûlée, you can't help but feel you're only one sneeze away from disaster... No matter where it got the concept from, though, Little Dragons Cafe is shaping up to be one of our most wanted, as it heads towards release on Playstation 4 and Nintendo Switch later this year.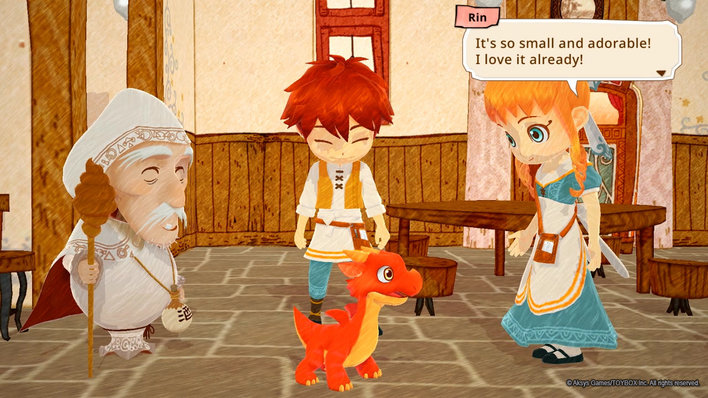 What is Little Dragons Cafe?
The latest game from Yasuhiro Wada, the legendary Harvest Moon creator, Little Dragons Cafe is another adorably pastel coloured, light-hearted little game that takes you through the everyday struggles of a growing restaurant business. Except, you know, with more dragons. A life sim of sorts, in a similar vein to Harvest Moon (and by association Rune Factory and Story of Seasons) and Animal Crossing, Little Dragons Cafe sees you carving out a little idyllic niche for yourself on a picturesque island filled with kooky characters, as you work on growing the local cafe. With cooking, farming and restaurant-running, all mixed in with a healthy dose of dragon-raising and exploring, Little Dragons Cafe certainly looks like an interesting little game for those who prefer something a bit more laid back and leisurely.
What's the story in Little Dragons Cafe ?
Set in a quaint little village, the game opens as a twin brother and sister (Ren and Rin, you can play as either the boy or the girl) start to learn to cook, and manage the family's cafe business, under the watchful eye of their mother. However, one day, they suddenly find their mother unable to wake up, having come down with a mysterious illness. At around the same time, a strange man appears and gives them a mysterious egg, telling the twins that they must raise the dragon inside if they ever hope to save their mother. Working together with their three quirky staff members (a waiter, waitress and chef), the twins set about trying to juggle the family business, raise a dragon, and find a cure for their mom, in this adorable pastel-shaded adventure.
What do you do in Little Dragons Cafe?
From the brains of the guy behind Harvest Moon, it should come as little surprise that Yasuhiro Wada's latest game is another sweet "slice of life" title, mixing the familiar farming and friendship, with the new (and somewhat unusual) cookery and dragon husbandry. As a cafe owner, a large part of your time will be spent in the day to day running of your restaurant, as you take and serve orders, clean up the cafe, and master your cookery skills in the process, learning new recipes as you go.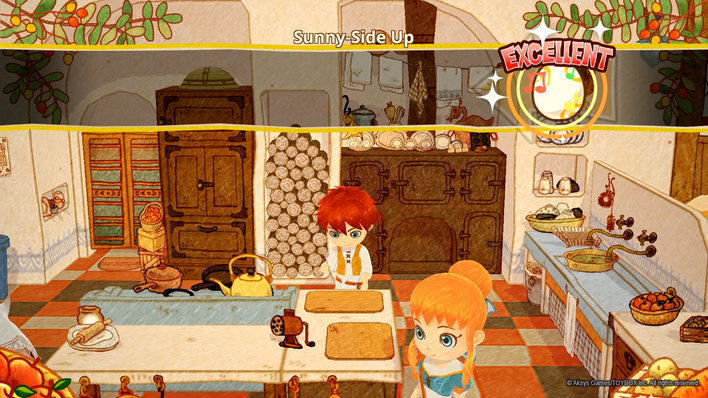 Cooking itself seems to take the form of a rhythm action game of sorts, where you need to press buttons in time with the music to add ingredients, stir stews and otherwise bake up a storm - and the better your timing, the better the finished dish will be. By exploring the world and discovering new ingredients, you'll be able to expand both your menu, and your restaurant, as you cater to your customers' unique preferences.
As anyone who's ever done cooking before knows, the best dishes come from the freshest ingredients - and in Little Dragons Cafe, you can't get fresher than growing it yourself. Bringing Wada's signature farming gameplay to Little Dragons Cafe, by tilling the land and tending to your crops, foraging for wild ingredients, and dabbling in a spot of fishing, you'll be able to add your own special flourish to your signature dishes to really wow your customers.
Speaking of customers, not only do you get to spend your time cooking for your neighbours, but you'll get to help them out with their problems too in the form of short, simple quests. However, it's not just your patrons you'll need to keep on side either, as a trailer shows you trying to win over an eccentric-looking cook with your food, hoping to win him over to being your cafe's new chef, while another scene shows you trying to calm down an employee called Ipanema who starts throwing plates around in a rage.
Where does the dragon come in to Little Dragons Cafe?
Arguably the most interesting addition to Little Dragons Cafe is the titular dragon itself - but unfortunately, it's also the aspect of Little Dragons Cafe we know the least about. According to the press release, only through "wise decisions, proper nutrition, and empathetic nurturing" can you "show the world the true potential of your dragon companion", whatever that might mean. A trailer shows you feeding the just-hatched dragonling a hearty meal of fried egg and broccoli, while later we get a shot of the boy calling the baby dragon over to help search inside a small hole while out and about, returning with an item in its mouth. After a meal of Steak Bowl, we see the baby dragon engulfed in a bright light, and turning into a much larger dragon (perhaps an adolescent rather than fully grown?), which you can then mount to fly around the island during your explorations. Part pet, part food disposal and part adventuring companion, the little dragon of Little Dragon Cafe is an undeniably cute draw, although how it works into the larger game and the story, remains to be seen.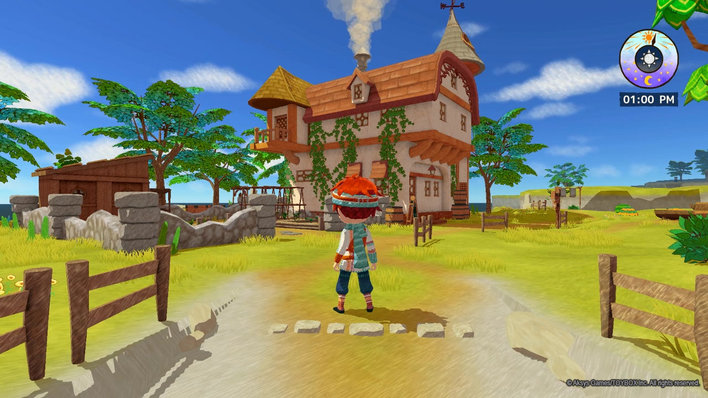 Is Little Dragons Cafe getting any Limited Editions?
Currently, Aksys have a rather cool limited edition for American fans, which includes a 7 inch tall plush baby dragon toy, a set of 18 collectible character cards and a 17 track soundtrack CD, alongside a copy of the game, all packaged in a collectible cardboard box.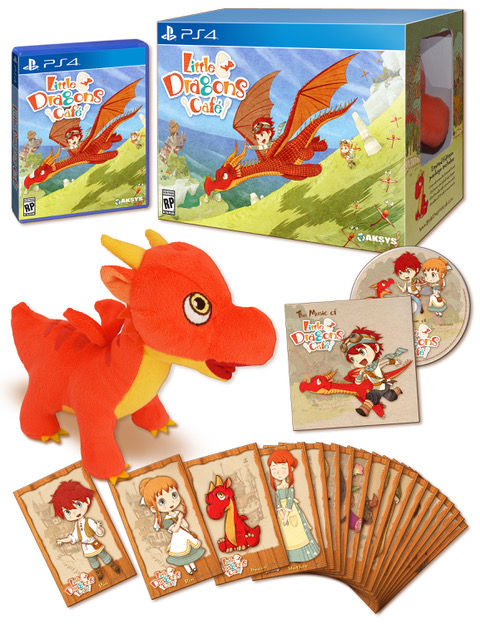 The Little Dragons Cafe Limited Edition can be picked up from the following retailers, on either the Playstation 4 or Nintendo Switch:
At the time of writing, Rising Star Games haven't announced any kind of limited or collector's editions for Europe yet, unfortunately.
Little Dragons Cafe: Release Date and Platforms
Little Dragons Cafe will be coming to the Playstation 4 and Nintendo Switch later this summer, launching in the UK on the 21st September - although it's currently out now in the US.
In Conclusion
As long-time fans of Harvest Moon and other games of that ilk, we're more than a little excited for Little Dragons Cafe, especially as we get to raise a cute little dragon pet. While we count down the weeks up until the game's release, why not pass the time with the game's charming trailer below: